ISLAMABAD: Pakistan Tehreek-e-Insaf (PTI) chief Imran Khan, prime minister-in-waiting,  has shared a historic picture of his maternal uncle (husband of his mother's sister) and his mother's paternal uncle sitting along with the founder of Pakistan Quaid-e-Azam M. Ali Jinnah and the thinker of Pakistan  Dr Allama Iqbal at the Round Table Conference in London 1932.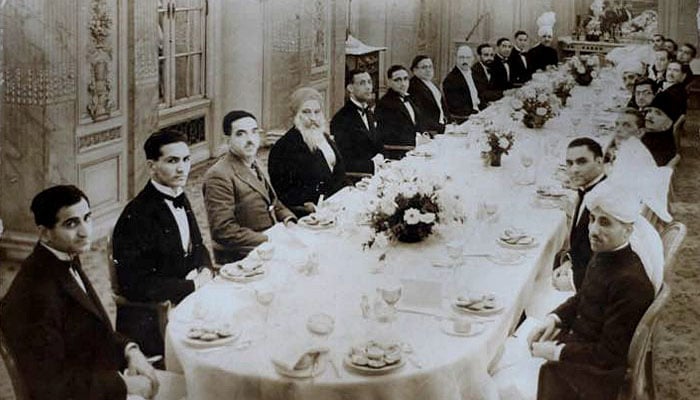 In his message on the 72nd independence day of Pakistan, PTI chief  vowed to steer country out of crises, saying; "On this independence day I am filled with the greatest optimism. Despite our grave economic crises, due to corruption & cronyism, I know if we are united in our resolve, we will rise to the challenge & Pak will become the great nation envisaged by our Quaid & Iqbal"
Khan also shared a historical picture of his relatives on the day with the caption; "In this historic picture of Quaid-i-Azam & Iqbal, at the Round Table Conference in London 1932, my khalu Dr Jehangir Khan and my mother's chacha Zaman Khan ( Zaman Park named after him ) were also present.