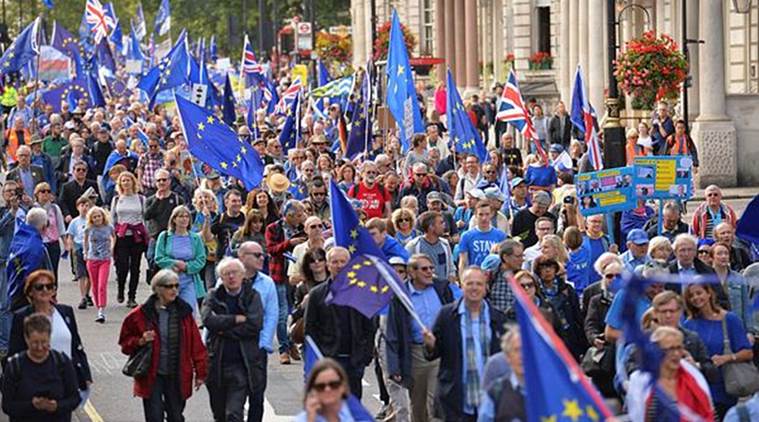 Most of the voters are of the belief that another referendum could only be the viable way out for the UK to decide the leaving ToR's from EU before the actual date that is supposed to be in October. However, the expected new PM has a clear thought about exit which is No trade deal with the EU. In order to shun that expected chaos voters are building up trend to take streets in London and show up their consent which has a first sign display today.
Campaigners are planning to take streets in the coming days as the first sign of their planning displayed in front of parliament where the EU flag can be seen as a unicorn display. A slogan 'Let us be heard' would be chanted all across and a real power show is expected. Voters are literally frustrated as their representatives in the house are not able to decide as what to take a stance in the situation and they believe its a situation representatives have made it complex so if they can't build a consensus, give them a chance to solve it now. However, Lawmakers have rejected the thought and explained the situation that Theresa May was ready to exit EU on31 Oct but it was parliament who stopped her and rejected here 3 back to back recommendations about the subject matter and realized her that there is a possible impasse.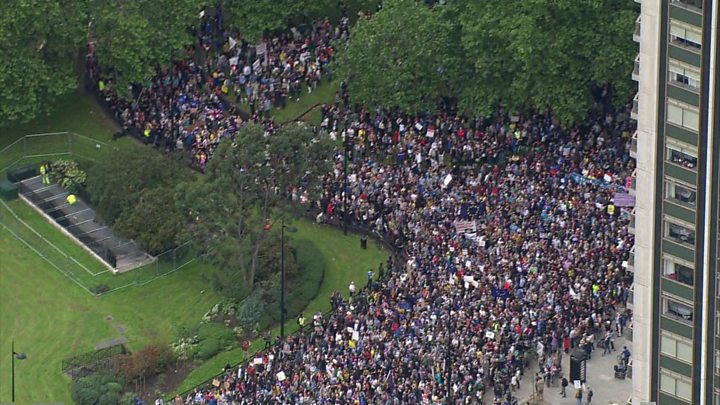 In March, the People's Vote campaign claimed a million people marched on the streets of London, which would make it the biggest rally in Britain since the Iraq War in 2003. Last October, the group claimed hundreds of thousands of people marched through the city demanding a new referendum.