It's astonishing to hear the news that the world's largest crude oil processing plant had to cut down the production to half when a day before the attack,  it was producing 10 million barrels a day supplying to so many countries.
The biggest attack after the first gulf war.  "Abqaiq is the heart of the system and they just had a heart attack," said Roger Diwan, a veteran OPEC watcher at consultant IHS Markit. "We just don't know the severity." Still trying to figure out what actually happened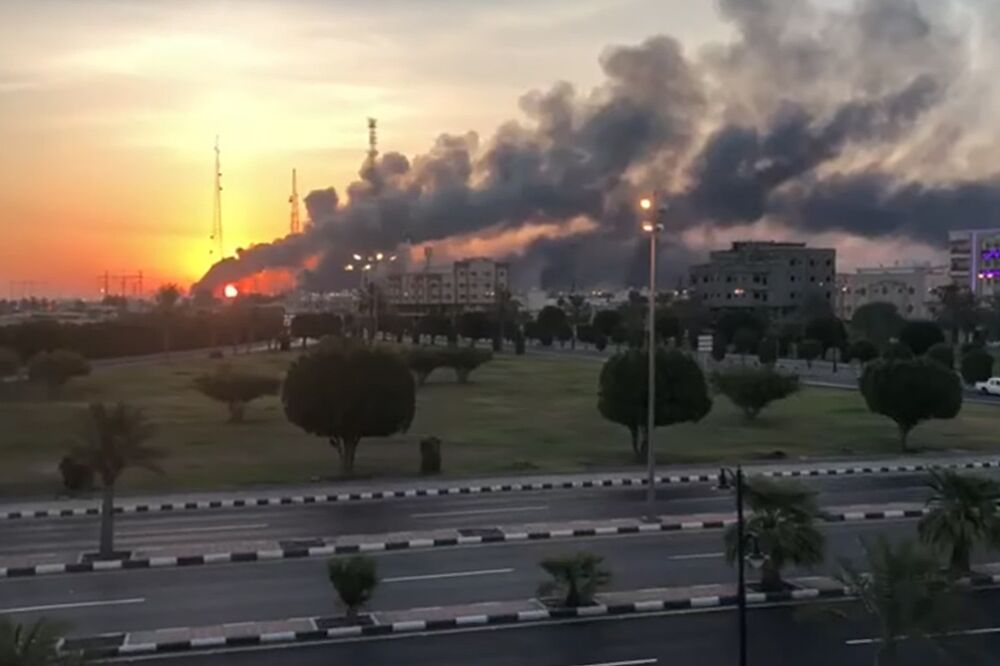 UAE condemns the attack on two sites
The cause of the fire is unknown. There was no official confirmation of the Arabiya report, which gave no details but said Saudi authorities would later issue a statement. Aramco did not immediately respond to a request for comment.
Abqaiq, about 60 km (37 miles) southwest of Dhahran in Saudi Arabia's Eastern Province, contains the world's largest oil processing plant. Most Saudi oil exported from the Gulf is processed there.
Saudi Arabia's oil production was cut by half after a swarm of explosive drones struck at the heart of the kingdom's oil industry and set the world's biggest crude-processing plant ablaze. Saudi Aramco has had to cut production by as much as 5 million barrels a day after the attack on the Abqaiq plant, according to a person familiar with the matter. The company expects to restart most of the oil operations "within days," a person familiar said. Iran-backed Houthi rebels in Yemen, who have launched several drone attacks on Saudi targets, claimed responsibility.