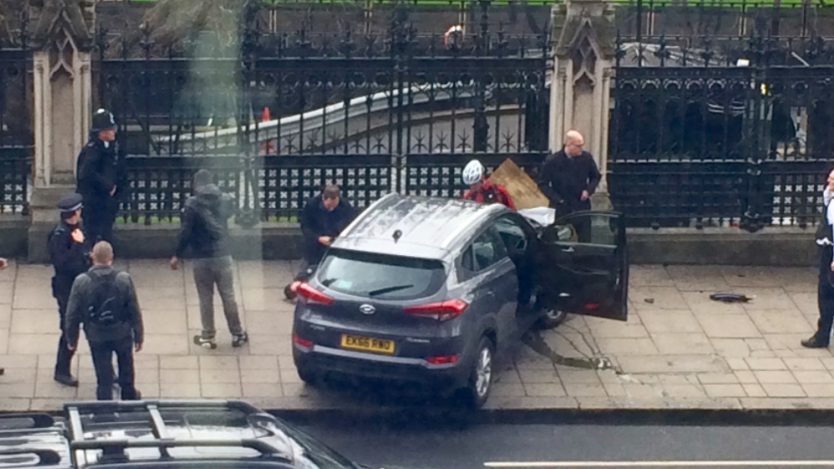 LONDON UK – Five people were killed and about 40 injured in London on Wednesday after a car plowed into pedestrians and a suspected Islamist-inspired attacker stabbed a policeman close to Britain's parliament. (Reuters)
OBSERVED AS 5TH  ATTACK ON BRITISH PARLIAMENT IN LAST 18 MONTHS
The dead, in what police called a "marauding terrorist attack," included the assailant and the policeman he stabbed. The other three victims were among those hit by the car as it sped across Westminster Bridge before crashing into railings just outside parliament.
Prime Minister Theresa May condemned the attack as "sick and depraved".
"The location of this attack was no accident," she said in a statement outside her 10 Downing Street office late in the evening.
"The terrorist chose to strike at the heart of our capital city, where people of all nationalities, religions and cultures come together to celebrate the values of liberty, democracy and freedom of speech.
"A car then crashed near to parliament and at least one man, armed with a knife, continued the attack and tried to enter parliament," Rowley said.
He said the police's "fast-paced investigation" was working on the assumption that the attack was "Islamist-related terrorism". Police believed they knew the identity of the attacker but would not provide details at this stage, he said.
It was the deadliest attack in London since four British Islamists killed 52 commuters and themselves in suicide bombings on the city's transport system in July 2005, in London's worst peacetime attack.