How do Airlines deals with such disruptions? 
The Hong Kong disruptions have affected hundreds of flights, so the possibility of securing a valid rebooked flight, in this case, is minimal.
Cathay Pacific has, however, released a statement announcing that all rerouting and rebooking charges will be waived worldwide on Cathay Pacific and Cathay Dragon flights.
One of the worlds major Airport is completely halted
Its been 10th week now. Hong Kong has experienced more than two months of mass protests calling for democratic reforms and an independent inquiry into police conduct. It is considered to be one of the major hubs of flights in the world and approximately 250 flights are effected each day and various connected countries have canceled flights amid mass protest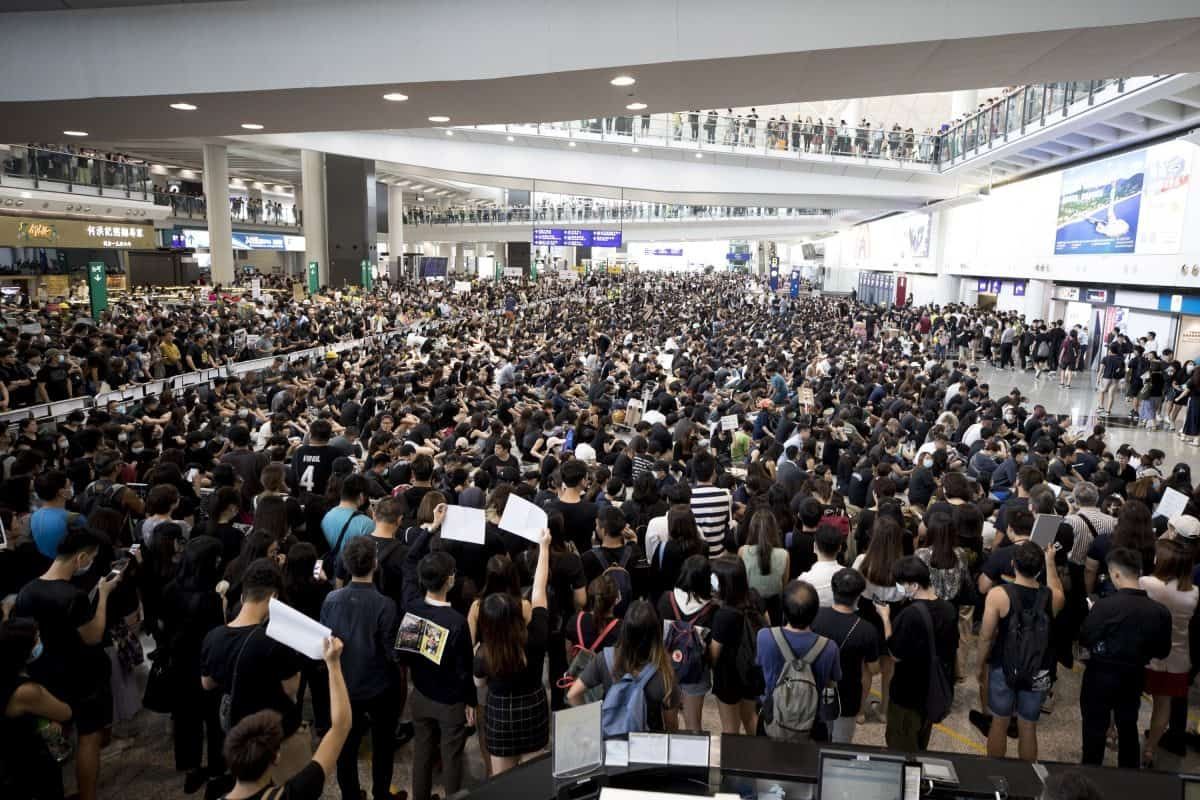 That's what Airlines do in such major disruptions?
Disruptions on this scale tend to be rare, but small delays and cancellations due to weather or aircraft issues are common.
One of the first steps to minimizing disruption for passengers is communication. Early warnings via text or email can save customers a fruitless journey in the case of an outright flight cancellation. If enough notice is given, they may also have time to make alternative travel arrangements.
Have you been affected by problems at Cathay Pacific or Hong Kong Airlines? Let us know in the comments.
The 10th week of protests
Hong Kong witnessed more civil unrest over the weekend in reaction to a proposed extradition bill which will represent a significant change in the power dynamic with Beijing. Many Hong Kongers see the bill as an infringement of the governing principle of 'one country, two systems'.
The Hong Kong protests spilled over into their fifth consecutive day and, as of yet, show no sign of dying down. The protests have also been compounded by a general strike, the first in Hong Kong for over fifty years.
As reported by CNN today, more than half of the 2,300 aviation workers who joined the general strike are Cathay Pacific cabin crew and pilots. As a result of this severely reduced capacity and wider disruption of services, Cathay Pacific issued a travel advisory for passengers traveling into and out of Hong Kong International Airport.