Borris wants Queen's speech on 14th Oct as a precedent of the British Parliament which will suspend parliament: Choas in Borris MPs. Queen can not reject PM request
Br exit Latest updates, Govt reacting
Jhonson Borris asked Queen to suspend the British parliament which will ultimately shorten the time span for MPs to formulate and bring any legislation against no-deal Brexit. However, Borris denied such allegations and said we are bringing up the legislation which will be in the best interest of the country. The UK is due to part ways from the EU on 31st October 2019 and most probably chances of Brexit ends with no deal as PM Borris is in no mode to negotiate much on it. Borris Johnson intends to have a Queen speech on 14 th October to present his very attractive agenda. On the other hand, it will eventually cut down the time span for MP's to bring any law to stop no Brexit deal which is how PM Borris wants and expecting the UK to leave the EU.
Brexit: Gove refuses to back out, claiming avoided any law passed to stop no-deal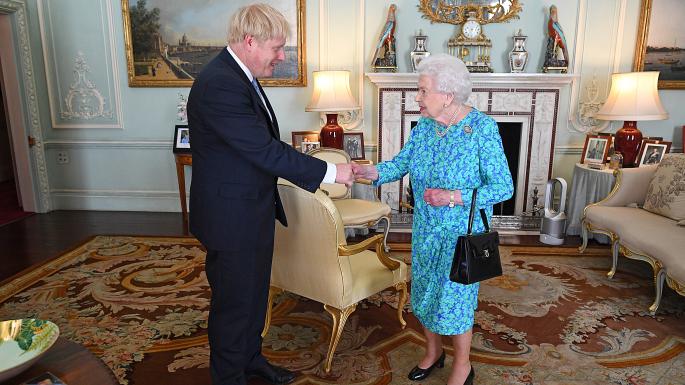 Borris wants Parliament to suspend by Queen orders
Tory called it 'an outrageous act' and it may end up with a vote of no confidence as well which means the governement has not much time to stay on benches. However, Borris denied such intentions
Queens: Its the precedent of Parliament to be suspended before Queen's speech and Queen can not reject PM request to suspend Parliament.
Borris Jhonson to his MP's, final deadline is a do or die for us as 31st Oct is the final we will try our best to have something out of it just in case be ready for no-deal Brexit as well which prompted his own MP's.
Borris asked Queen to suspend parliament
#Borris #Queenspeech #LondonPolitics #UK #Brexit #Nodealbrexit #EU #BritishPolitics